A Leading Institution in Treatment and Research of MS
Providing comprehensive patient care, innovative technology, and ongoing clinical research trials.
The clinical facilities at the MS Center are designed specifically with the MS patient in mind.
The MS Center has specialized exam rooms, an on-site infusion facility, and highly experienced personnel, including specially trained , nurses and an on-site psychologist and social worker. A high field strength (7T) MRI scanner is available for clinical use.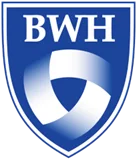 The Brigham Multiple Sclerosis Center
The Brigham Multiple Sclerosis Center is a renowned institution specializing in comprehensive care for multiple sclerosis patients, with advanced facilities and highly experienced medical personnel. Equipped with innovative technology and ongoing clinical research, the center is committed to providing the best level of care for patients with MS, as well as providing information and practice guidelines for healthcare professionals.
As one of the largest MS centers in the country, the center offers subspecialized programs to meet the individual needs of its patients, including programs focused on women's health and psychological health, providing multiple sclerosis treatment for all our patients. The center also offers the latest imaging technology, including an MRI and infusion suite, in a comfortable and modern facility.
Join Our Team or Apply for a Fellowship
The Brigham Multiple Sclerosis Center at Brigham and Women's Hospital annually offers several fellowship opportunities.
Apply Now